Contact An Expert Today
And Learn More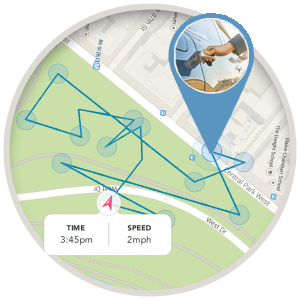 Keep Track of Your History
Scout records its previously tracked locations, so you can view recent movement and related information (such as date & time, speed and more) via the Scout dashboard.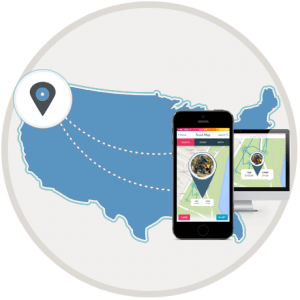 Scouts Visible To All Admins
Share your Scout's location information, notification settings, and assign levels of access for multiple devices and users, so that everyone on your team can do their part.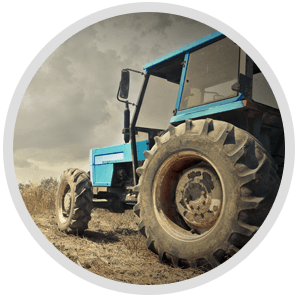 Water-Resistant and Durable
Scout can endure most indoor/outdoor environments and is designed to keep working after a day on the job site, through stormy weather, and is impact resistant, to withstand hits and drops.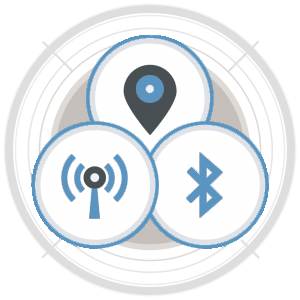 Real-Time Tracking & History
Scout is the first location tracker to offer both Bluetooth, GPS, Cellular, Vibration sensing and an accelerometer in a small lightweight device!
Scout works in most indoor and outdoor environments and transmits to your smartphone or tablet via an embedded cellular radio connected to a nationwide network.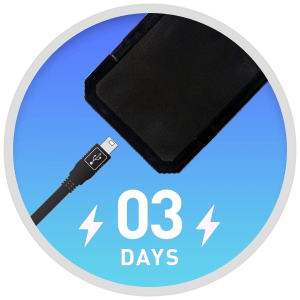 Dynamic Battery Life Adjustment
Scout provides a rechargeable battery that can last anywhere from 3 days to 3 weeks.
By adjusting the reporting rate on your Scout, the battery can last from 3 days in constant reporting mode to 3 weeks in standby mode.
Scout is easily charged via a USB connection to a computer, or using the included wall charger.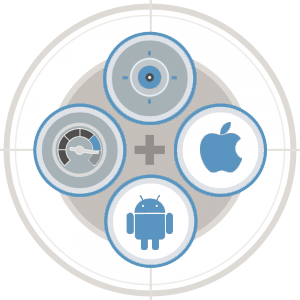 Dynamic Battery Life Adjustment
This is just the beginning! Available on both iOS and Android, the Scout app offers many more features, such as providing speed and direction of travel, impact detection, and a wide array of customizable notification settings.
Learn more by browsing our FAQ.
Create Custom Alert Zones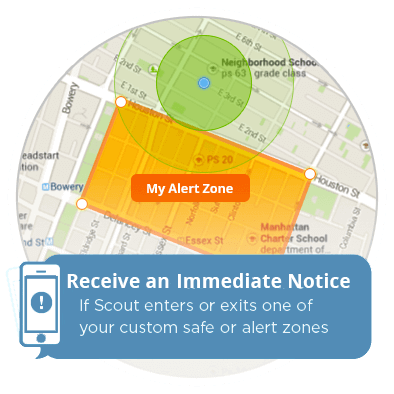 Create your own custom Alert Zones specifying any areas where you want (or do not want)  your Scout to be.
Receive immediate notifications and watch your Scout move in real-time on the map.